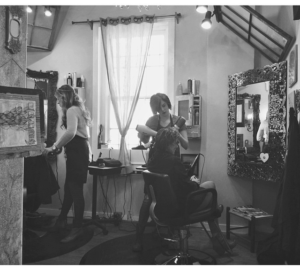 Clines Salon opened in September of 1995, in the heart of the city's Congaree Vista. It began as a hidden treasure tucked away in the revitalized historic district, on the corner of Lady and Gadsden streets. We strived to create an escape or feeling of adventure by coming to the salon, one where our clients came out feeling better and rejuvenated.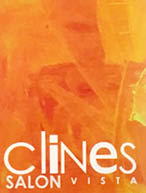 As you enter Clines, the church lights greet you and an antique theater bench awaits your arrival. Paintings and drawings by local artists, along with my collection of art and my children's drawings cover the walls because they make me smile and bring enjoyment to our staff and our clients. When my oldest son was six years old, he created our business card (as pictured above) with his artwork calling it "Sunshine on Earth."
All these artistic elements have developed a wonderful environment to allow me to express my passion — the art of hair cutting, highlighting, coloring and styling!
I want to thank my family, friends and clients for making Clines Salon Vista what it is today. And remember — feel beautiful today…you are!
– Tammy Cline